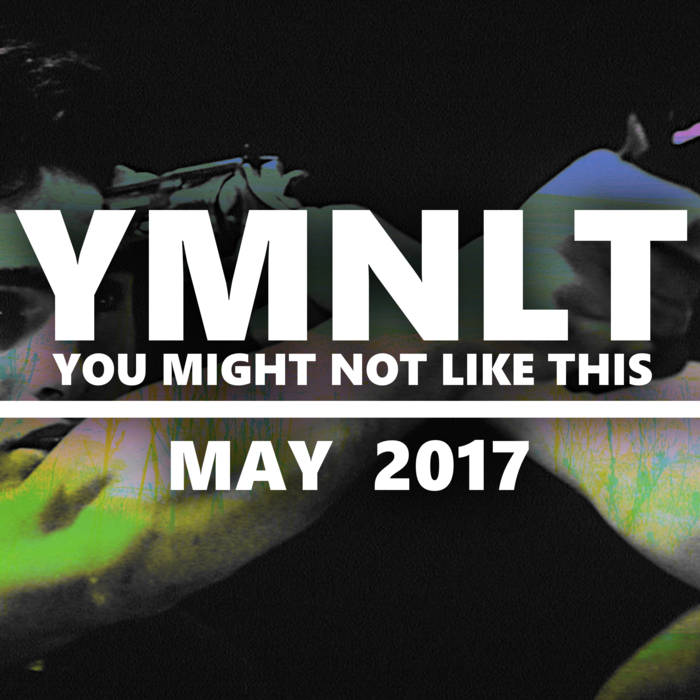 The latest compilation volume from record-label-meets-promoter-meets-music-collective You Might Not Like This may be more accessible than their first release (that one ran to a mere 42 tracks), but that doesn't make this eclectic mix a straightforward listen. 
Take opening track 'Broken in Spirit and Bitter at the World' by American-based metal outfit Brobdingnagian. It's an industrial noise-soundtracked rage against the shallowness of society, built around a creepy looped sample imploring listeners to 'build muscle' before  descending into a distorted caterwaul of shrieks – abrasive but thoughtfully composed it calls to mind San Franciscan blackgazers Deafheaven. It's followed up by the Void's 'Wish To Create', a Nirvana-style grunger that's admittedly derivative but hugely fun.
Next up is Girl Disaster's remix of Radiohead's 'Sit Down, Stand Up' takes the original and turns it into a brooding, ominous descent into darkness. It offers something of a transition between the rock-heavy opener and the more electronic territory of the album's mid-section. There's a lot of musical ground covered here, mostly succesfully – Seduction & Disappointment's 'Gathering in the Head; Over Study of Religion' is a twinkling techno delight, Kardifkrew's 'Keith, Quiche Me' build to a cyber trance finale that positively pulses with energy, and album highlight 'Northern Nights' by Crimewave is an impossibly catchy fusion of distorted guitars and jittery dance beats. Against these tracks, B O K E H's 'Virtua Death' and Hungered's 'Came Out' come across as also-rans: they're both pretty enough, particularly the island-beat laden 'Came Out', but both are a little too understated to keep your attention for the whole of their 5 minute plus runtimes.
The sinister industrial tones of Daniel Ruane's 'Assemble' herald a shift back into heavier territory, and Mancunian-based Weapon Dogs' 'Apathetic Rapture' doesn't disappoint: it's a driving alt-rocker designed to get crowds moving. Even more imposing is Hziulquoigmnzhah's vaguely terrifying cover of REM's 'Sweetness Follows', which takes the original and forces it through an atmosphere-soaked, alt-metal filter that would make Tool proud.
It's unfortunate for the compilation's final two tracks that they have to follow that up. There's nothing wrong with Issaka's 'Journey' – on the contrary, it's a likeably sun-soaked acoustic piece – but it feels out of place against the more brooding heavyweights that have come before it. Likewise closing track Cyber Pirates 'Mutiny', a dischordant clash of beatbox, guitar and sea shanty strings, is an oddity too far.
But what's striking about this latest offering from YMNT is how unusually cohesive for a compilation album it is. Though there's a huge variety of styles on display here, the tracks flow together with surprising fluidity, and even where things don't quite work, it's not for lack of ambition or talent. It's a reminder of just how many great artists there are out there waiting to be discovered. You might not like this, but I sure did.
8/10